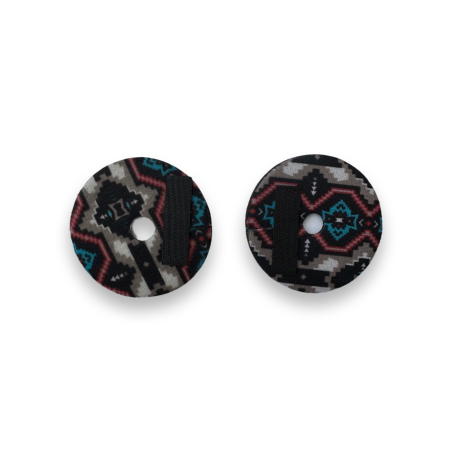  
Bisby Bit Guard
Neoprene bit guard with velcro closure. 3.25" diameter with .5" center hole for bit 5mm thick in our vibrant bisby print. Sold as a pair. 
We stand behind our products! 1 year warranty on all Schulz Equine products.
Products will be shipped within 2 business days of placing your order.
Returns accepted. Must be clean and unused. Contact us within 15 days of receiving your order to
Customers who bought this product also bought: