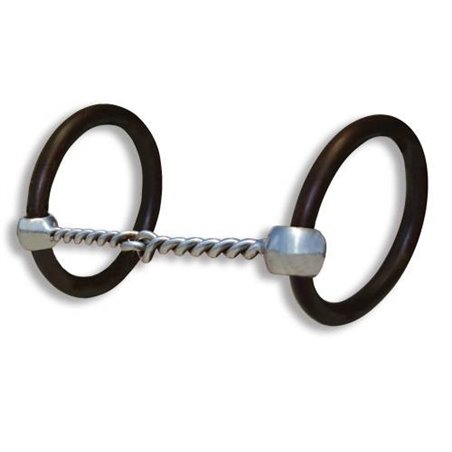  
Professional's Choice Bob Avila Sweet Iron Twist Mouth Ring Snaffle
0Bob Avila Copper Sweet Iron Twist Mouth Snaffle
The sweet iron has a very appealing taste for the horse. The size of this twisted snaffle will offer a lot of feel in a horse's mouth, while remaining very gentle. Weighted rings encourage a lower head carriage.

Mouth: 5 1/4", Rings: 3"

NOTE: This bit will rust when exposed to moisture. This creates a sweet taste in the horse's mouth and promotes salivation.
We stand behind our products! 1 year warranty on all Schulz Equine products.
Products will be shipped within 2 business days of placing your order.
Returns accepted. Must be clean and unused. Contact us within 15 days of receiving your order to
16 other products in the same category: