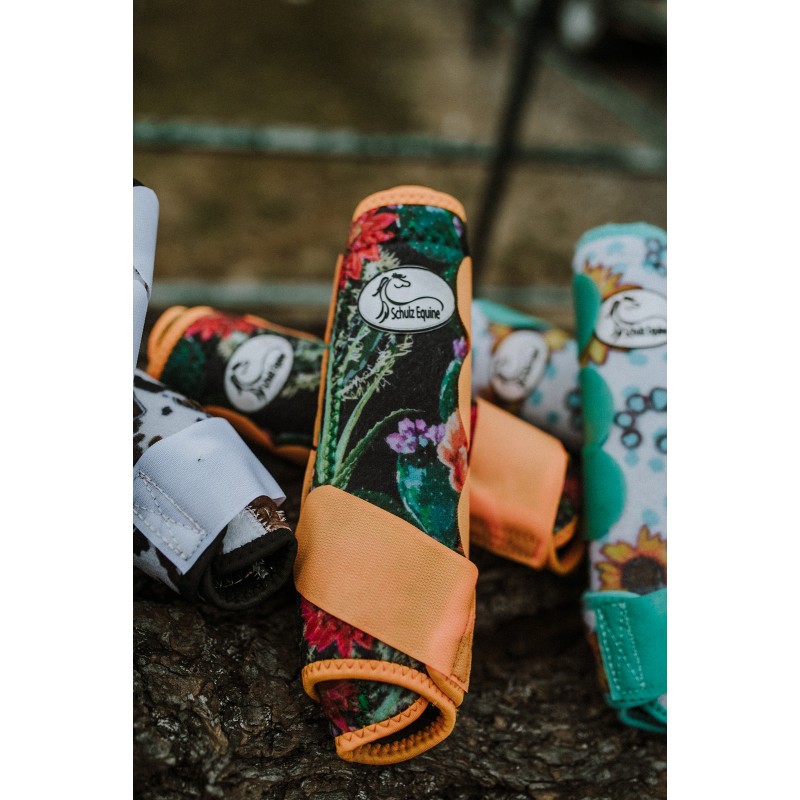  
Reinsman 970 Johnson Hackamore Combo Bit
970 Johnson Hackamore Combination
7 1/2″ Cheeks • Small Chain Mouth
Designed by a leading barrel racing trainer. Excellent training or performance bit. Long gag action delivers plenty of lift as well as control. Rope nose conforms well and works on the bridge of the nose for rate and control. Chain mouth is superior in this bit to lessen the bar pressure and add tongue pressure to help set horse's head and help provide the flex you need to turn your horse at the performance level.
We stand behind our products! 1 year warranty on all Schulz Equine products.
Products will be shipped within 2 business days of placing your order.
Returns accepted. Must be clean and unused. Contact us within 15 days of receiving your order to start your return. Customized products are excluded.
6" Cheeks • 10" Nose • Rope Nose
This little bit is deceiving. While it does not have a lot of whoa, it works well on horses that have a lot of natural rate. Has a good deal of lift and a lot of flex. Used by a good many barrel racers in competition. It is a good bit for slow work and training.
Stage B is all about transition, with the introduction of leverage and curb pressure. Short Shanked bits and Half-Gags comprise Stage B.
Reinsman's Handshake Promise is a lifetime bit warranty from craftsmanship defects. Our commitment to you is to build the highest quality products from the best materials. Reinsman bits are warrantied to be free of craftsmanship defects throughout their useful life.