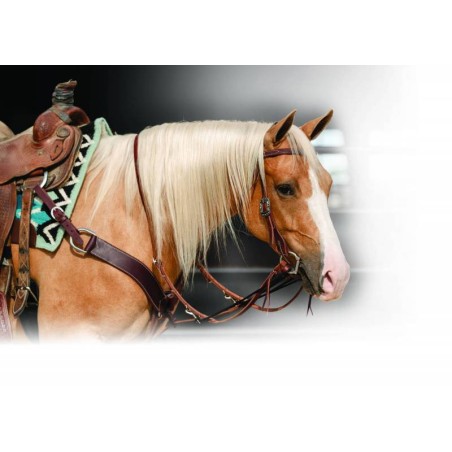  
Ranch hand Single Rein German Martingale
A single rein adjustable length martingale made from our top quality heavy oil harness leather with convenient quick change pineapple water loops. For shorter adjustments, tails can be tucked into the dees to keep them neat and out of the way. You'll love this martingale!
We stand behind our products! 1 year warranty on all Schulz Equine products.
Products will be shipped within 2 business days of placing your order.
Returns accepted. Must be clean and unused. Contact us within 15 days of receiving your order to
16 other products in the same category: