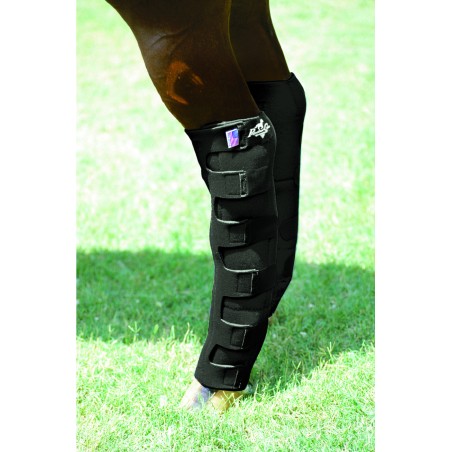  
Nine Pocket Ice Boots
US$ 199.95
Save US$ 10.00
At 23 tall, this boot can be used to ice from above the knee or hock all the way to the pastern. With nine individual pockets and six hook fasteners for a custom fit. The elastic pockets gradually introduce your horse to the temperature change as the ice melts, slowly penetrating the pockets and cooling the horse's legs. Designed to use real crushed ice. 30-Day money-back guarantee/six-month warranty or as required by law. Available in Black only. Sold in pairs.
We stand behind our products! 1 year warranty on all Schulz Equine products.
Products will be shipped within 2 business days of placing your order.
Returns accepted. Must be clean and unused. Contact us within 15 days of receiving your order to
16 other products in the same category: