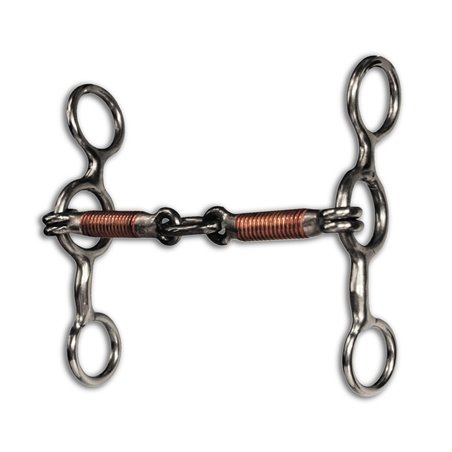  
Professional's Choice Equisential Performance Short Shank Bit - Lifesaver
This bit is excellent for a horse with a soft mouth. The gag cheek provides elevation in the shoulders.  This mouthpiece is soft on their bars, making this bit good for lateral control and collection. A wonderful choice when transitioning from a D-Ring or O-Ring snaffle.
We stand behind our products! 1 year warranty on all Schulz Equine products.
Products will be shipped within 2 business days of placing your order.
Returns accepted. Must be clean and unused. Contact us within 15 days of receiving your order to
16 other products in the same category: